In addition to NPSG's key services, we offer a variety of additional one-time projects and solutions for customers. If you have a special project or challenge, give us a call and we'll put our solution team on it!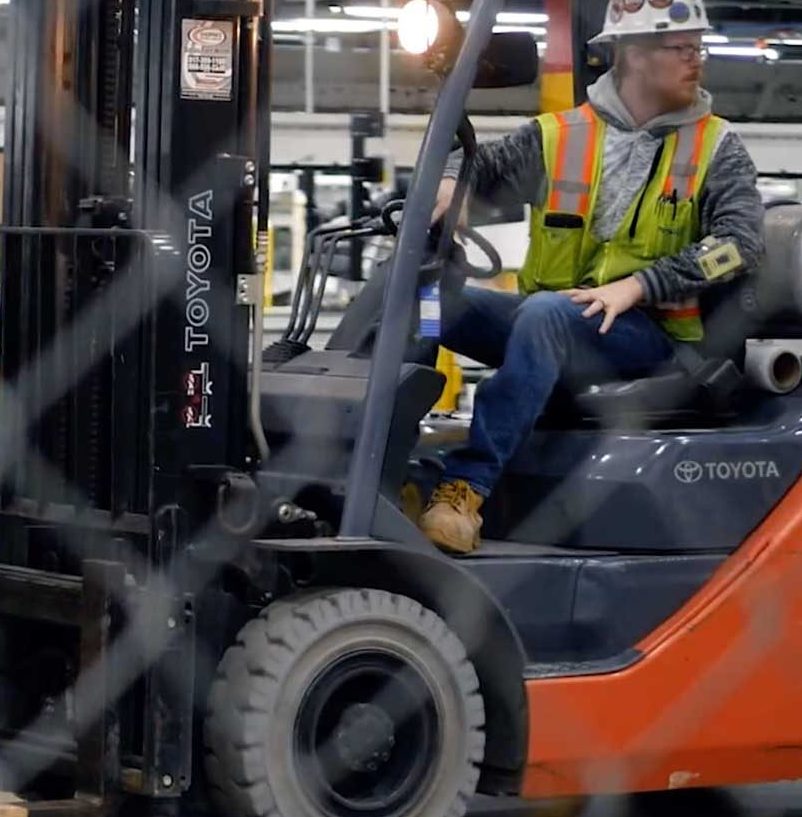 Case Study
In 2017, as The Major e-Retail Fulfillment Corporation was planning for the peak holiday shopping season and looking for efficiencies, they determined that by stocking inventories onto pods (robotic system shelving units) in existing facilities with more skilled workers and then transporting them to greenfield facilities which were coming online with new employees, that they could save millions of dollars. NPSG was hired to manage the entire pod shuffle process, which included the following activities:
Utilized inventory control system to remove inventory pods from the operating floor.

Moved pods from the 2nd, 3rd, and 4th floors to the ground floor utilizing.large industrial forklifts.

Loaded pods onto tractor trailers for shipment to greenfield facilities.

Upon delivery at greenfield site, trucks were unloaded, lifted to the appropriate floor and inducted into the inventory system.

Empty pods from the greenfield site were then loaded into empty trucks and returned to the operation site to be loaded with inventory.

The project was executed between 8 operational sites and 7 greenfield sites.

During the project, shifts were run on a continual 24/7 basis.

NPSG utilized approximately 1,200 people on this project.
Back to case studies